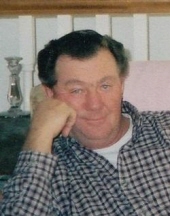 Obituary for Roy 'Butch' Akins
Roy Marvin "Butch" Akins of Creighton, Missouri was born August 3, 1940 in Butler, Missouri the son of Elmer and Elsie May (Merriman) Akins. He departed this life on Wednesday, October 18, 2017 at his home near Creighton surrounded by love and family at the age of 77 years, 2 months and 15 days.

On May 31, 1983 Butch was united in marriage to Ruth Taylor in Garden City, Missouri.

Butch was employed as an heavy equipment operator for the Heavy Equipment Operators Union Local 101, Kansas City, Missouri before his retirement. He enjoyed the outdoors, hunting, fishing and collecting antique John Deere tractors. Butch was a lifelong area resident.

He was preceded in death by his parents.

Butch is survived by his wife, Ruth Akins and a son, Brian Akins both of the home; a grandson, Larkin McKenzie; five great-grandchildren, Lanee, Jasmine, Dalton, Triston and Jax; other relatives and a host of friends.

A Celebration of Life Service was held Wednesday, October 25, 2017 at the Freedom Point Church, Garden City, Missouri. Cremation.

Final arrangements entrusted to Dickey Funeral Home, Garden City, Missouri.