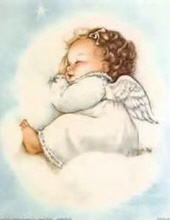 Obituary for Aryanna Marie Livingston
Aryanna Marie Livingston of Harrisonville, Missouri departed this life Tuesday, January 9, 2018 surrounded with love.

Aryanna is survived by her mother, Ashley L. Burrage of the home; her brother, Armani Hampton of the home; her maternal grandparents, Jamie and Wanda Davis of Harrisonville, Missouri; other relatives.

A memorial service will be held at 3:00 p.m. on Sunday, Feb. 11, 2018 at the Crossroads Assembly Church, Harrisonville, Missouri.

Memorial contributions may be made to the Crossroads Assembly Church Memorial Fund or the Children's Mercy Hospital.