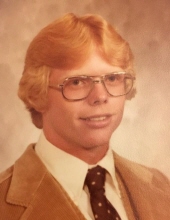 Obituary for Douglas E. Isaacson
Doulas Eugene Isaacson of Kansas City, Kansas was born April 2, 1962 in Buford, South Carolina the son of Irvin Lee and Helen Louise (Rapp) Isaacson. He departed this life on Monday, March 5, 2018 at his home at the age of 55 years, 11 months and 3 days.

Doug was employed as a manager for Griffin Wheel in
Kansas City, Kansas until his retirement. He grew up in Rockville, Missouri and was a member of Zion Lutheran Church, Prairie City, Missouri. He was a 1981 graduate of Rich Hill High School in Rich Hill, Missouri. Doug loved his daughter and grandchildren. He was an accomplished artist, enjoyed painting, the outdoors, fishing, watching and playing football.

He was preceded in death by his parents.

Doug is survived by his daughter, Delanya Marshall and her husband, Patrick, Harrisonville, Missouri; two grandchildren, Isabella and Peyton; his sister, Tena Brand, Kingsville, Missouri; other relatives and a host of friends.

Cremation. A graveside and inurnment will be scheduled at a later date.

Funeral arrangements are under the direction of the Dickey Funeral Home, Harrisonville, Missouri.